CWops# 2753, from Saltash , Cornwall , UK.
---->
View on Google maps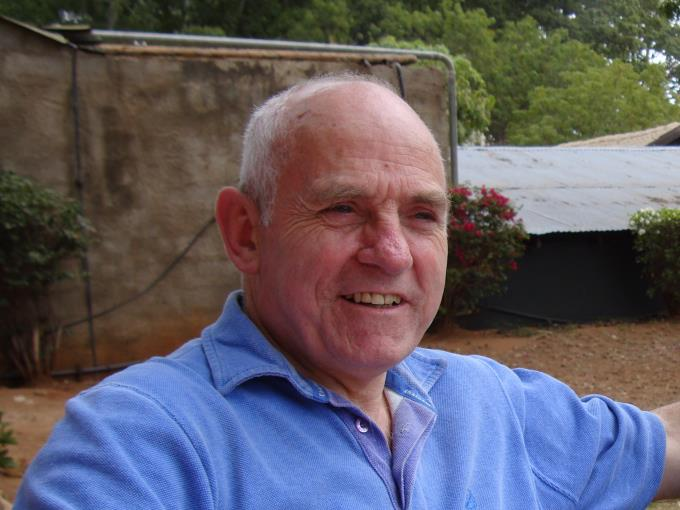 It seems appropriate to firstly thank my CWA Advanced advisor Keith (G0HKC) for the very enjoyable CWA sessions and for nominating me for CWops membership. Thanks also to my sponsors, Gary (EA5IUY), Tom (DF7TV) and Hans (LB6GG).
I feel proud and humbled for the faith shown in me to represent CWops with the code of conduct befitting of all radio hams.
I began my ham radio hobby back in 1960 when I was 11 years old. A friend and I went along to the Plymouth Radio Club (G3PRC), and quickly became absorbed into learning Morse code under the hospices of instructor Paul Laxton (later to become G3SVZ and subsequently Club President). I also took a great interest in contesting in those early days, not only helping at field days with G3PRC, but also accompanying our then Club President Harold Jones (G5ZT) and John Spray (G3LMG) on VHF field days, where we would go to High Willhays, the highest point on Dartmoor that could be reached by car. Contesting was so different in those days, much more relaxed and sociable, even time for rag chews! Eventually after many years as an SWL, I took the Morse code test in 1978 and passed the Radio Amateurs Exam in 1979, obtaining the callsign G4HZE. As with many people, my journey with ham radio has been punctuated with long periods of inactivity and Inevitably, ham radio took a back seat to family, career and university. I had a few false starts before returning properly to ham radio earlier this year. I have to admit it was Covid 19 and the imposed "lockdown" that gave me the opportunity to rekindle my interest in ham radio, every cloud has a silver lining!
By profession I'm a Chartered Electrical Engineer and spent my career working in the steel industry, initially as an engineer and then as Engineering Manager. Although I should have retired six years ago, I opted to continue working at a local Care and Nursing Home where I'm currently responsible for maintenance and Health & Safety.
I live in the Celtic County of Cornwall on the banks of the River Tamar, the natural border between Devon and Cornwall. I am very fortunate to have an unobstructed view from my "Radio Shack" window of the iconic Royal Albert railway bridge built by Isambard Kingdom Brunel back in 1859, and this is depicted on my eQSL card.
CW has always been my favourite mode of communication and it came as a great shock to me earlier in the year, to discover that I had lost my dexterity when trying to operate with the straight key and the paddle. The effects of Anno Domini and arthritis had caught up with me. What seemed so easy as a pre-teenager now had become so incredibly difficult. I still make the odd mistake when keying, but I'm slowly getting back to where I was previously.
Please look out for me on the bands, it will be a great pleasure to QSO with fellow CWops members.
This biography is what appeared in Solid Copy when the member joined CWops.