CWops# 2407, from Germanton , NC , USA.
---->
View on Google maps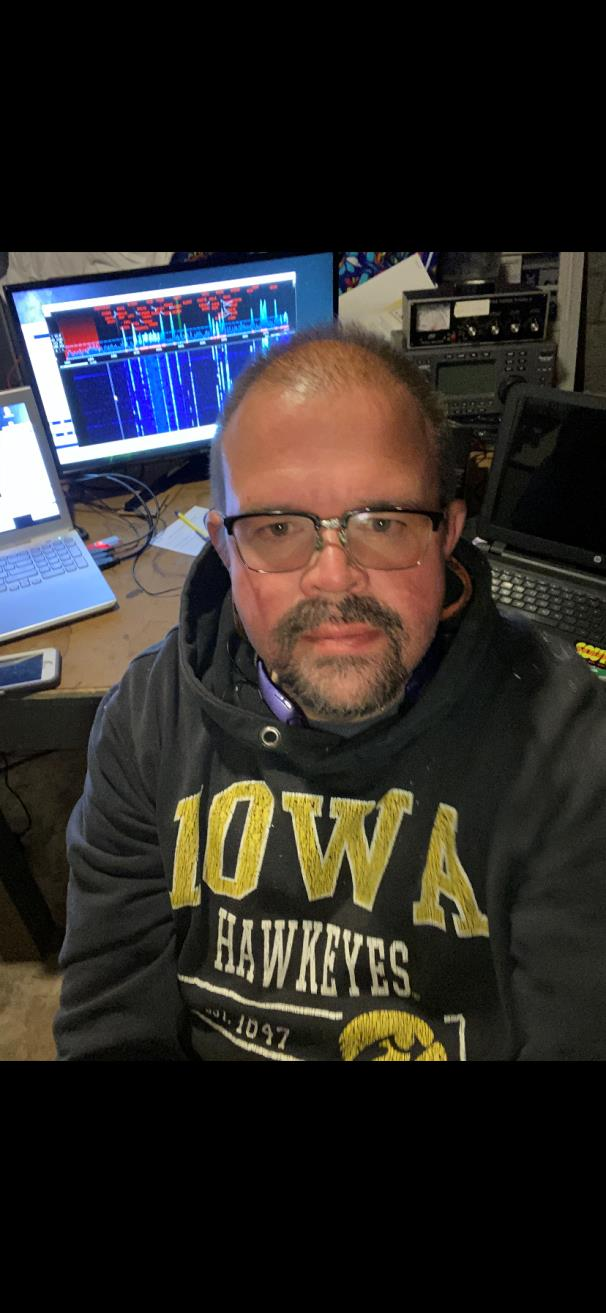 I would like to introduce myself and say a huge thanks to everyone that had a part in nominating and sponsored me for membership into CWOPS. It is really an honor that I don't take lightly. Thanks everyone very much.
Quick history: somewhere in my mid-teens I got a book from my middle school on ham radio. I had an interest in it after watching the radio op on the TV show Hogan's Heros. Taking the book home, my Dad had a look at it and said that it was something he always had wanted to do. Growing up in the Depression in the Midwest, it was a dream of his that had never achieved, but this book sparked his interest again.
Dad set out to learn code and grabbed the code tapes from the ARRL and away he went. Being young, I tried to "hang with him" and I actually had an easier time learning it than he did. The hook was "set!"
Dad went on to get his ticket first as WD4KZT Becoming proficient in CW my dad would be control op for me and I started "pounding brass." Shortly after operating and having a ball I decided to get my own call: KB4BZZ. That was in 82. Dad became a SK in 84. I became inactive for awhile in my early 20's but received my second call, KE4IAF in the early 90's. As a Novice and was happy with that. Being CW only, I really had no "want" to upgrade. Then several years later got the bug to get on 20m, got the General and then wanted the extra lower 25 kc on the bands and got Extra.
Always had seen the CWTs in the 8-day contest calendar but never really knew anything about them. Had a QSO with a fellow that had gone thru all 3 sessions of CWA and we started emailing. He was telling me about how well it worked and I said, "I'm going to give it a try." Head copy had always been my nemesis. I can't write as fast as I can copy. So away I went
I had an awesome advisor (Chris W4ALF) which taught me a ton and gave me the "tools" to achieve my personal goals and that is how I got here. I still practice head copy at least five days a week as I'm driving between sites. I work as a General Contractor so there is ample driving time and it's great for practice. I keep telling my wife I'm going to start working HF mobile CW but she says my driving isn't good enough! She's got a point, but one day I'm going to give it a shot!
I have more fun "than should be allowed by law," working the CWTs each week. I've met a lot of great ops and made new friends working them.
Once again I would like to thank everyone that had a part in my nomination and sponsorship as well as all the ops I have worked during the CWTs. This is a great group and I can only hope I can contribute as much as I have already received from the group moving forward.
This biography is what appeared in Solid Copy when the member joined CWops.