CWops# 2408, from Bayside , NY , USA.
---->
View on Google maps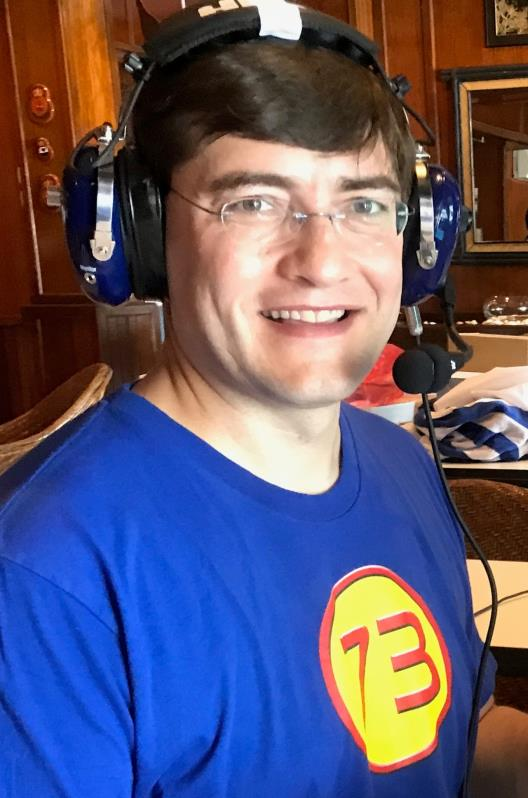 Adrian has been licensed since 1990, when he was still in high school, as YO8SCA. After finishing his university studies in Computer Science he moved to the United States where he obtained the vanity call KO8SCA. He currently lives in New York City where he works as an IT consultant.
Adrian is a keen DXer with DXCC 316, 9BDXCC, IOTA, as well as being a passionate contester. He also competed in WRTC 2018 in Wittenberg, Germany. He usually operates in the large contests as a guest operator from various superstations such as K1LZ, LZ5R, K2LE, K1TTT and NR4M.
During Field Day, Adrian is part of the WECA radio club team using the N2SF callsign.
Adrian has taken part in DXpeditions to destinations including A5, ZK3, V8, TX0M/TX0A, 6O, 9M0, FJ, FM, J3, J8, VK9C, VK9X, VP5, VP9, and Z2. Recently he has been a guest operator at 4U1UN and HV0A. Adrian operated from some new and rare IOTAs, such as NA-211, EU-191, 183, OC-113, 297.
His preferred operating mode is CW, but he is also active in SSB and digital modes. Adrian is a member of several amateur radio DX and contesting clubs, namely, NCDXF, INDEXA, YCCC, LIDXA, Order of Boiled Owls of New York, LICWC, FOC, NYCDXA, WECA, Araucária DX Group, RRC.  He also spends many weekends at WE2OEM (The Barn), where he is giving back to his ham radio hobby by being a VE Examiner.
The technical aspect of ham radio and the lure of the DX expeditions are what first attracted Adrian to the hobby, and now he is able to travel extensively and, at the same time whenever possible, to indulge his love for ham radio.
This biography is what appeared in Solid Copy when the member joined CWops.