CWops# 3145, from Shelton , WA , USA.
---->
View on Google maps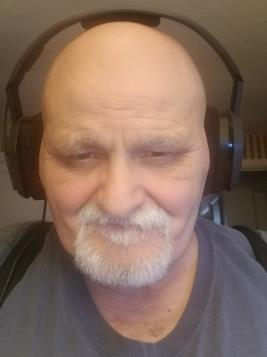 I was born in Missouri in 1952, joined the US Army in 1970. I spent 22 years in the army, 9 years overseas, 1 year Vietnam (combat tour), 1 year Desert Storm (combat tour), 2 years Germany and 5 years in Korea. It was during a tour in Korea in 1983-1984 that I was HL9SN and AAB6SN (Independant MARS operator). I used a Yaesu FT-101 ZD and G5RV antenna for most things. I did have a 6 element 10 meter beam for phone patches, complete with 35 foot rope boom. I ran phone patches into Twenty Nine Palms, CA on the MARS bands. I was an SFC E-7 in charge of a pipeline terminal, 61 miles of 8″ and 6″ pipeline, 9 soldiers, 1 American civilian, and 106 Korean Nationals.
I worked thousands of stations as HL9SN. I hope I still have the QSL cards back in Missouri. I have been sitting on a DXCC for over 37 years because I refused to part with my QSL cards. Those cards represent small pieces of memory a million times better than a certificate telling me what I already know. I love to chase paper but the truth is I don't care about it. What I do care about and enjoy is the folks I meet along the way.
Some of you old timers might remember a good friend of mine Jim Smith VK9NS. I always tried to get him to do more CW Hi Hi. I also spoke with his wife but I don't remember talking to their son. There is also Ekendra Edrisinghe, 4S7EF that I have been working to get back on the air. Worked him June 24th, 1983.
In 1999 my best friend and QSL Manager KA5EPI became a SK. The next 12 years I spent off the key. When I got back on my late wife Barbara decided to raise chickens so she turned my ham shack into a brood house in the dead of winter. "Happy wife, happy life!" On December 23rd, 2020 I lost my happy life to Stage 4 cancer. She died in my arms at the hospital because I refused to follow their rules and leave her alone. I wasn't in good shape at the time, I had been on oxygen and a ventilator for over a year. The VA is trying to figure if it was the Agent Orange or anthrax vaccine that toasted my lungs.
I am just trying to move on and ham radio is my life. I changed my old call of over 40 years N5FSN to W7ZDX. Started all awards over and became interested in county hunting, POTA and SOTA.
This biography is what appeared in Solid Copy when the member joined CWops.