CWops# 3023, from Snellville , GA , USA.
---->
View on Google maps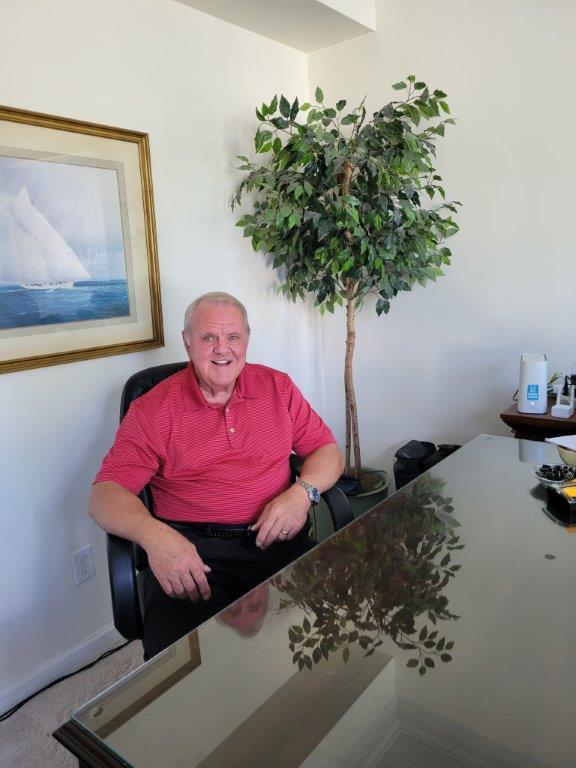 I am honored to be a member of CW Ops and to be a part of such a great organization for the preservation and proficiency of CW. I hope to do my part in the furtherance of that goal. I wish to thank Chris, N8AI for nominating me, and I wish to thank my sponsors, Carl, W2YH, Peter, W2CDO, and Chuck, WS1L. I also wish to thank Alan, W4MQC, John, K1ESE and Vic, WA0USA for their willingness to sponsor me.
I grew up in Atlanta, GA and graduated from Briarcliff High School in 1965 where I played quarterback for the football team. I loved to hunt, fish, and participate in all kinds of outdoor sports. I attended The Citadel in Charleston, SC as an electrical engineering major and also played quarterback there. I left The Citadel after 2 years and joined the Army in 1967 as a Private. I was accepted and graduated from infantry Officers' Candidate School, OCS, in 1968, and in 1970 I was honorably discharged as a Lieutenant. In 1971 I met the love of my life, Donna, and we were married in January 1972 in Gainesville, GA. This coming January marks 50 years of a happy marriage. She is my best friend and my rock. We have 2 healthy and successful children, Julie and John, ages 44 and 36 respectively. We have 2 grandchildren ages 5 and 18.
When I was about age 12 my father gave me an old ham radio receiver. That set the spark for my later adventures of throwing wires into trees (which I still do), and trying to decipher Morse code with limited Boy Scout skills and no Elmer to guide me. In 1975 I graduated from law school with a J.D. degree, but I did not pass the Georgia bar exam. I began working for Atlanta law firms in 1972 and continued working for many Atlanta attorneys until 1995 in a legal capacity when I was licensed as a Private Investigator with my company agency Investigative Connections, Inc. I retired as a criminal defense investigator working major felony cases for defense attorneys, defendants and families of victims in 2017. If interested in my PI career please see http://specials.myajc.com/gumshoe/
Besides CW I enjoy boating, fishing and family. I play a little golf but the sight of my golf game should be on SNL. They are all more enjoyable now that I am retired and the stress has gone. I have been a CW only op since 1982 and was an avid CW DXer and Rag Chewer for many years. However, I became inactive in the 1990s because of work demands, living in a HOA and raising a family. I became active on CW again last February. Now that I am back in the CW saddle I have met some wonderful CW ops. I look forward to the camaraderie, focus on CW preservation and high standards that CW Ops membership offers.
This biography is what appeared in Solid Copy when the member joined CWops.