CWops# 2571, from Wilston , TN , USA.
---->
View on Google maps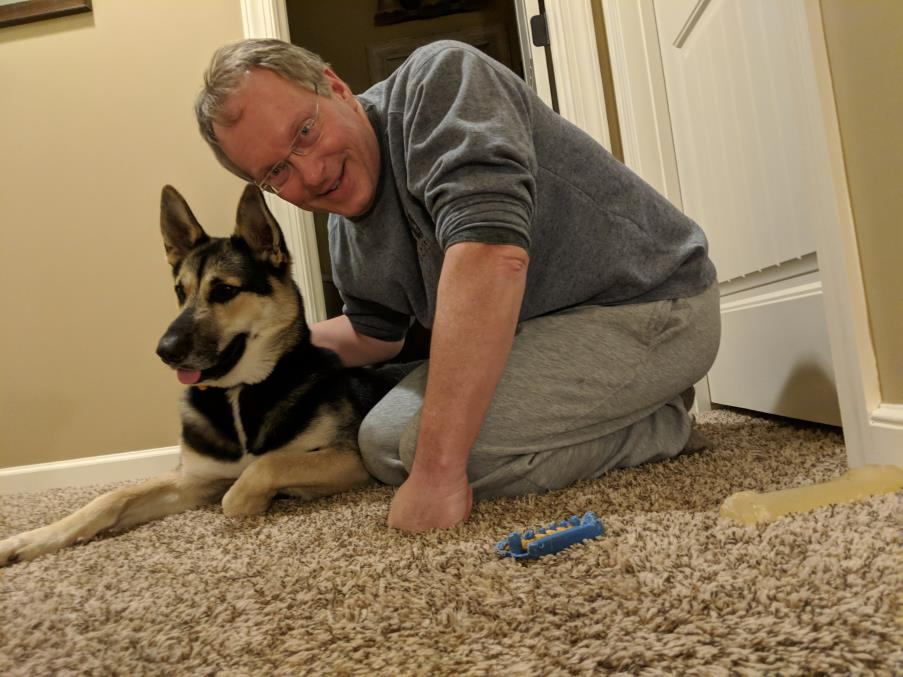 I am excited to have the opportunity to join CWops. I was first licensed as a Novice in May of 1979 (call sign KA4JRG) and upgraded to General in August of that year.  I upgraded to Advanced in 1980 and Extra in 1981 and received the call sign NS4X.  At that time, NS4X was an "exotic" call and I used to get many requests for repeats on the air.  I still remember one OT saying "I'll never get used to these new calls."  It was after upgrading to Extra that I began to regularly use and enjoy CW.  Having passed the 20 WPM test that was required at the time greatly boosted my confidence.
My first experience in a real (i.e., other than Field Day) contest was while I was a student at Tennessee Tech University.  I was a member and eventually president of the club there, WA4UCE.  We entered November Sweepstakes one year and won our class!  The class we were in was school club, so I doubt we had much competition, but it was still great to win.  I can't remember the year, but it was in the early 1980s. 
After leaving Tech I entered professional school (I am an optometrist) which left no time for radio.  After finishing school and residency I was able to move to a small city lot in Memphis, Tennessee and put up a modest tower (40 feet of Rohn 25 topped with a Hy-Gain Explorer 14 with the 40 meter option) in 1990.  I was quite active during the early 1990s but work, marriage, etc., took precedence and I gradually became less active as the 1990s progressed.  My wife and I eventually moved to an antenna restricted neighborhood (mistake) and I sold my HF gear.
Then, in 2010, I had the urge to get back on the air.  I put up a forbidden dipole hidden behind our house and got new HF gear.  I was amazed at how things had changed: complete integration of the radio with excellent logging software that was free(!), Logbook of the World, DX clusters on the internet, etc.  My very first QSO upon return to HF was Bud, AA3B, on October 10, 2010.  Since that time, I have been quite active and have really loved contesting, primarily CW.  The antenna restrictions eventually annoyed me enough that I convinced my spouse to leave our nice house in the suburbs and move to the country.  A little over a year ago we moved to rural Fayette County, Tennessee.  A tower is now in the works and I have put up several wire antennas to use in the meantime.  My equipment is the Elecraft K-line (500-watt version). 
I still work full time; I am an administrator and professor at Southern College of Optometry in Memphis.  I look forward to QSOs with other CWops members.
This biography is what appeared in Solid Copy when the member joined CWops.