CWops# 2321, from Hillman , MI , USA.
---->
View on Google maps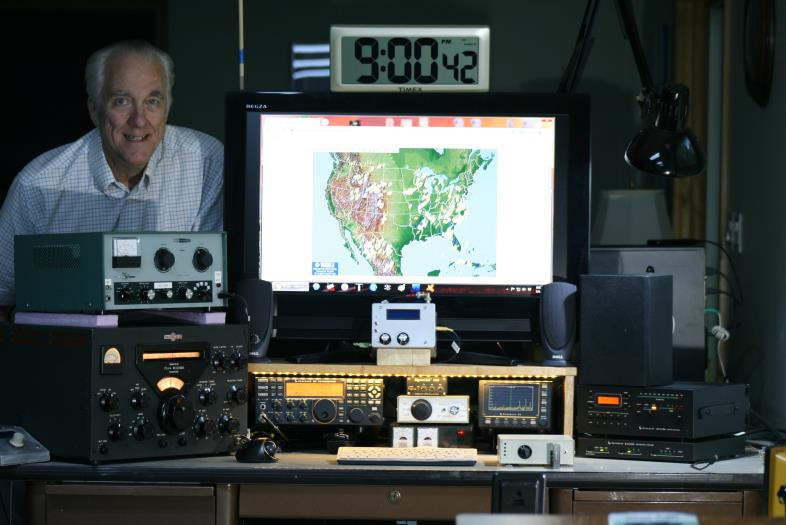 I took my novice test in April of 1956 and received the call KN8CIT in September of 1956, just as I entered the 7th grade.
I was (and remain) an avid CW guy, although I have been known to reach for a microphone when asked. I have been active lately in the digital mode called JS8, a ragchew mode, but it's still mostly CW. I passed the General test within the allotted year.
I remained a General until 1978, when I went downtown (Detroit) with a friend who wanted to take his General exam. The FCC examiner talked me into trying an upgrade, even though I had not expected to and had not studied. My friend walked out with a new General class license and I had a new Extra class license – WOW! What joy!
There were years that I didn't get much air time, what with family life with a wife and three boys, and many extra hours at work, but I never stayed away too long. I did a stint on 2 meters, both SSB/CW and also FM, but now am on 160 through 10m, with 80, 40 and 30 being my favorites.
I retired from Lucas – Varity (now part of TRW) in 1999. I then bought and ran a powder coating shop. After that got to be way too successful for a retiree, Karen and I decided it was time for her and I to retire (again) and head up north, away from the big city congestion. We moved to Hillman, MI in November 2007. We are loving living in the woods. I have lots of 90′ oak and poplar trees to hang wires in. Karen's call is KB8CZL. #1 son Adam is N8NOG. #2 son Brian is KB8RTV. All are inactive, but maybe someday. I also have a cousin in Ottawa, Ontario who is VA3THE.
I hope to find all you CW OPS on the air for a great CW ragchew.
This biography is what appeared in Solid Copy when the member joined CWops.