CWops# 2545, from Burriana , Castellon , Spain.
---->
View on Google maps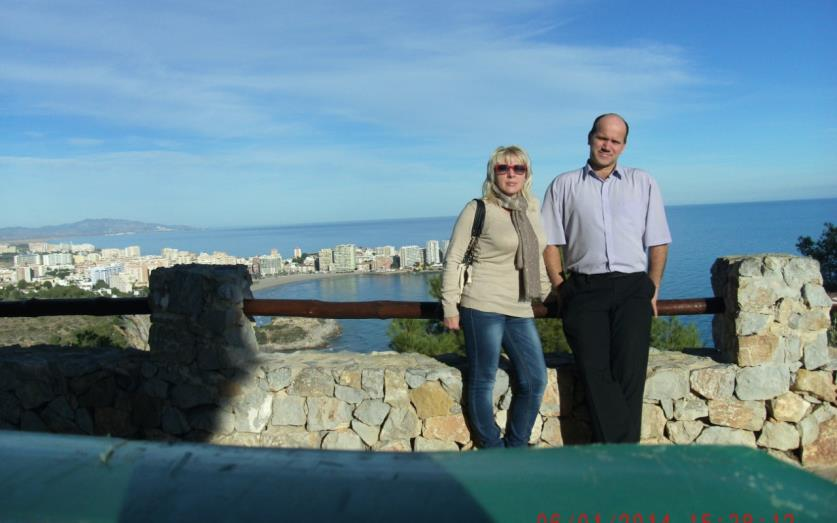 I am 53, former YO9FXD. My radio nick name is Andy.
I was 8 years when late in evenings, somewhere in Transylvania, after my grandparents went to sleep, in hiding I was turning "ON" the big wooden box radio in the living room, turning up and down the large and heavy dial knob and listening enchanted to a whole world of mysterious and misunderstood sounds from short waves. I was never bored. Years later I understood there were CW and digitals.
During the high school I saw one day an ad on the front door of our school: YO9KAG, the local radio club invited all interested youth to sign up for a short CW academy with the purpose to prepare them becoming hams; I felt I cannot miss that . I learned CW in a month (very good teacher YO9DIM) and, with some difficulties, we were in communism, I get my SWL license in 1985 as YO9-8546/PH.
Next years, my life was complicated; I get married, we had soon two children -a boy and a girl – I had to confront family responsibilities, then came communism fall in 1989 followed by a deep crisis.
In 1991 I get a job in Air Forces as a radio data and CW operator until 2004; operating many kilowatts transmitters was so exciting…I loved my job and enjoyed it. In 1992 I get the ham license as YO9FXD, but I was not very active due to my job particularities.
In 2006 I emigrated to Spain with my wife and our daughter and is here where we have now the main residence. I used from time to time a portable callsign – EA5/YO9FXD – and finally in 2014 I decided to apply for an "EA" callsign, so I passed new exam, got CEPT license and EA5IIK callsign.
I like contesting even if the most of times as Check-log, trying DXing or just listening to HF bands full of CW signals with sudden propagation changes …nostalgic memories. Usually I work CW, sometimes in local contests or large international contests. I do RTTY or SSB too; other times I enjoy straight key ragchew QSOs. I dont have many resources for my hobby , my shack -situated in a little storage room on the roof of the 3 level building where I live (in center town) – is modest and consists of eBay rescued faulty gear I restored or homebrewed accessories, but I have enough and happy so. And patient, waiting for better times although the future doesn't look very encouraging.
This year I requested a suffix upgrade to make easier my CW calling and I was lucky to receive the nice "KO" suffix so from now on I will be EA5KO.
I feel great belonging to CWops, is a quite restrictive and proud CW operator's organization. I also feel good with my SKCC membership. Both will be a joy and delight of my modest ham activity.
Thank you Bud-AA3B for invitation (unexpected and a great surprise for me) , Bert- F6HKA for support and sponsors who trusted in me and helped. And many other ops (large list) I meet them each time I listen the bands.
Thank you all and pleased to meet you soon everywhere on the bands or outside.
This biography is what appeared in Solid Copy when the member joined CWops.