CWops# 2229, from Kharkiv , Kharkiv , Ukraine.
---->
View on Google maps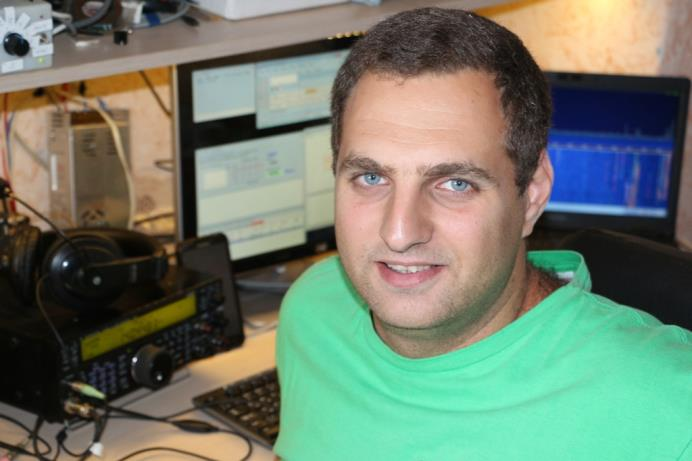 I got involved with Ham Radio when I was 11 years old in my home town of Nova Kakhovka, Kherson reg., Ukraine.
We had a tour to the City Children's and Youth Technical School where we were demonstrated all kinds of technical activities and sports. There was a Radio Club at that school, and that's where I first saw real Ham Station. I liked it there, so I joined and at first (since the weather was good) I began my training in ARDF a.k.a. Fox Hunting, but when the cold season came I started to attend Club Station and made my first QSO using club's call UR6GWJ. Eight months later in the year of 2000 at the age of 12 I received my first license UR5GKV.
Contesting and DXing quickly became my favorite hobbies and then in 2003 when I was 15, I changed my call to UT7GX. After finishing High School I continued my education at Instrumentmaking College in Nova Kakhovka where I was an active member of College Club station – UR9GXB. After graduating from college I joined Kharkov National University of Radio Electronics where I became a member of the well-known Club Station UR4LWC / UT7L. It was one of the best
Contest Club stations in Ukraine at that time! Unfortunately, nowadays it is not active any more.
In 2008 I changed call to my current UW7LL. In 2011 I was assigned to Ethiopia for work as and I was pretty active first from ET3AA, and later ET7L as a part of the team.
In the recent years I was pretty active in Contests from our Club Station UT2GWW / UT2G in Kherson city, where we built few towers with quite a lot of Beam antennas and constantly improve out equipment.
In 2018 I was a participant of WRTC in Germany, where we together with Slava US2YW finished in top ten results (used call sign – Y89R).
Many times, when I have meeting with my friend Art UX1HW, he told me about CWT and about CWops club. He often say on Wednesday: "I don't have time – I need time to search for good place to stop and operate in CWT as UX1HW/m". My first activity in CWops Contests (CW OPEN) was  together with Art as UW7LL/M. Art-driver, I'm -operator. It was our first operating in the car movement.
Also, I want to say thank you to Rudy, UR5MM for nominating me and to my sponsors for confirming that!
Thank you for the warm welcome to CWops! I hope to work you all in the next CWT.
This biography is what appeared in Solid Copy when the member joined CWops.