CWops# 3357, from Springfield , VA , USA.
---->
View on Google maps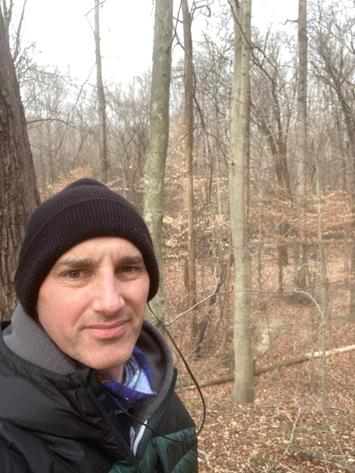 As a kid I was interested in radio but getting licensed just never happened. Fast forward to 2019, I was at a Jamboree On The Air station at a scout camp and I get told that getting licensed is easy and I should just go do it. Two weeks later I had my Technician license, and upgraded to General right before the pandemic hit. Like many, I got hooked in by digital modes, but decided I'd learn CW during the pandemic and it's become my main mode since.
I'm a husband and father of 3 boys, so my on-the-air time is sometimes pre-empted by family life. I enjoy some light contesting, mainly the weekly sprints, and also Parks on the Air. The highlight of my POTA adventures so far has been activating Lake Superior National Park while on a 12 day Boundary Waters canoe trip with my son's Boy Scout troop. My antenna and QCX mini got banged up while at the bottom of my dry bag all week so needed some fixing, but I got to enjoy the activation while enjoying the magnificent views.
I discovered CWops when I took the CWA intermediate class in 2022 which I thoroughly enjoyed. Since then I've been active in the weekly CWTs and have noticed how it helped my CW skills. As I type this, I am in my first week of the CWA Advanced class which promises to challenge and improve me.
Aside from on the air things, I'm active as a mentor in my son's FIRST Robotics team, and as an assistant scoutmaster in my son's Scout troop. Not only have these activities been a great way to spend time with my kids and help build the next generation of adults, but I've come to enjoy camping, scuba diving, and hiking among other things.
Professionally I'm a software engineer working in infrastructure automation. I live in Springfield, Virginia.
This biography is what appeared in Solid Copy when the member joined CWops.