CWops# 2232, from Albany , NY , USA.
---->
View on Google maps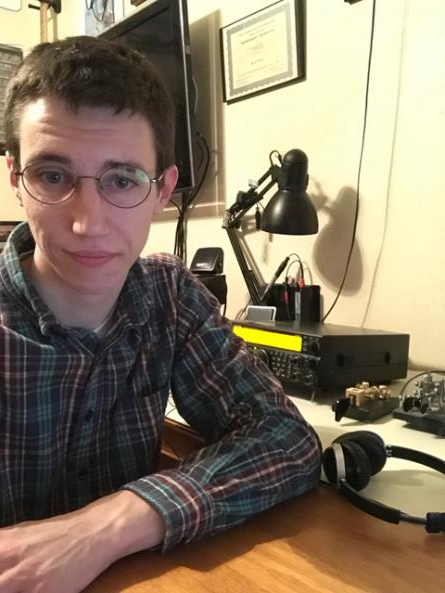 I am twenty-three years old and currently a student at Empire State College in Albany, New York. I'm about a month away from graduation so that title will hopefully change soon. I like to study communications and hope to work for the State of New York in a similar field. I am an Extra Class and have been licensed a little over two years.
I studied physics as part of my last degree which is how I came into the hobby of ham radio. I learned Morse code (slowly) as a child so I could decode the public safety repeater CW identifiers and the HF air-port beacons. I've always been able to pick up multiple airports due to my father's very large shortwave listening antenna.
My mode of choice on the radio is CW. I like contests, rag chews, DXing, anything on the radio really. I try to do a little of everything. I have rigs setup in the car and for portable operation too.
Every chance I get I try and get on the air.
I'm very excited for the opportunity to become a member of CWops. I can't wait to participate with everyone.
This biography is what appeared in Solid Copy when the member joined CWops.