CWops# 3240, from Parker , CO , USA.
---->
View on Google maps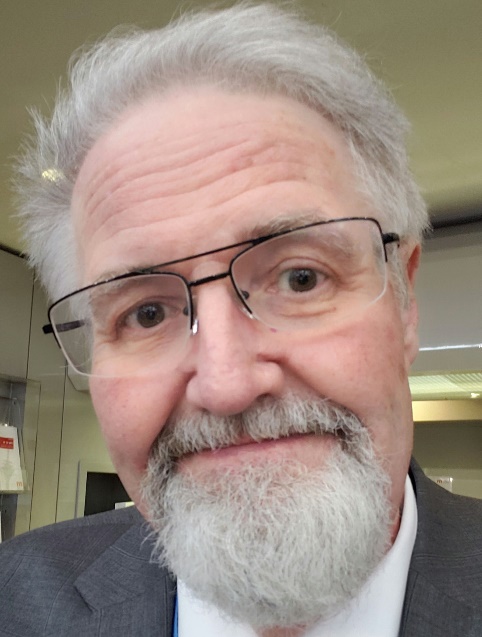 My name is Mark Andrew Kelley, born November 28, 1955 in Grand Junction, Colorado.
I was a happy kid growing up, with loving parents. At the age of seven, I went door to door selling greeting cards to help finance my .22 caliber rifle. Back then we ordered it through the Montgomery Ward catalogue and was shipped to us via US mail. How things have changed. My father and grandfather taught me much about gun safety and we went rabbit hunting, pheasant, duck and deer hunting often. We moved a total of nine times, all to places within the Grand Valley of Western Colorado. Grand Junction receives its name from the junction of two rivers, the Gunnison and Grand (now called Colorado) rivers.
My interest in ham radio was kindled at the age of 12 by my maternal grandfather who lived in Santa Rosa, California. When I would step into grandma and grandpa's mobile home, I was always awestruck by the plethora of radios inside: shortwave, police, fire, weather, marine. I don't think I could name them all. He even had a long wire receiving antenna strung between utility poles across the length of the park.
At 13 years of age I purchased my first shortwave receiver, a Radio Shack DX-150B. I loved listening to such a variety of stations all over the world. My favorites were the BBC, Deutsche Welle, Radio Hilversum Holland, NHK Tokyo, Voice of America and HCJB out of Quito, Ecuador. By way of a side note, HCJB's engineer, Clarence Moore, invented the cubical quad, having been developed because coronal discharge and heavy arcing off the Yagi's antenna tips kept precipitating a meltdown of various parts of the station's driven element and directors.
HCJB and the other aforementioned stations were not all which garnered my attention. I found multiple areas between 3 and 30 MHz where I could hear single sideband and unintelligible CW signals. This captured my fascination, whereupon I decided that I had to be one of those. I taught myself the code and was licensed in 1971, having taken my Novice exam at 14 years of age.
As WNØDNY I operated a Heathkit DX-35 transmitter alongside a Hammarlund HQ-110 receiver. My first antenna was a folded dipole. Grandpa was amazed. He wanted that for himself, but could never master the code. After upgrading to Conditional, I picked up a Swan 350 and put up a 40 foot tower with a 2 element Hy-Gain Quad, all financed by hard work and sweat during the summers, on our 420 acre family farm in northwestern Colorado.
During high school I signed up for German, inspired by war movies and a fascinating language I wished I could understand. Mornings before school I would get on 15 m and call CQ Germany in German. An early proficiency in German developed and the ensuing pileups were a lot of fun too. I graduated from Grand Junction High School (Colorado) in 1974. Yes, I was fluent in German by the end of my senior year, having crammed 3 years of German into four, while regularly honing my skills on 10 and 15 m. During high school I also enrolled in a Spanish which I continue to study today.
As a senior I worked at KREX-AM/FM, owned by Rex Howell, WØRX. My passion for German continued, culminating in a Bachelor of Arts degree from Abilene Christian University (Texas). It was there that I picked up my first Italian class. My passion for language continued to thrive. German studies progressed with graduate work at both the University of Colorado and the University of Regensburg in Bavaria, southern Germany. I additionally studied more Spanish and Swedish. It was in Germany that I was licensed as DJØBG and made a lot of great friends there, including my dear friend Michael Faltermeier, DJ4GQ, now SK.
German language studies ended when I succumbed to my passion for radio, when I decided against becoming a school teacher. Ultimately I worked in the programming side of commercial broadcasting in a variety of capacities. During college I worked in Grand Junction and Abilene, Texas, while during graduate school in Boulder, I worked in Ft Collins and Denver. In 1984 I met my wife Bonnie and we raised a family of five together.
Dedicating myself to a career in commercial broadcasting, I was employed full-time for stations in Grand Junction, Las Vegas and Salt Lake City. I wrapped up my career in syndicated radio network sales as Regional Manager for Jones Radio Networks after 18 years of dedicated service. Prior to moving to Parker, Colorado in 2000, I was on the air with my second two element quad, a Yaesu FT-1000D and Cushcraft R7 vertical. I upgraded to Advanced and Extra around 1987 and picked an extra class call sign, WKØV. During this time my wife Bonnie picked up her Tech and is licensed as KBØCXR. In 1995 I picked up WØBG, having grown fond of DJØBG while living in Regensburg.
During this time I also began my study of Russian, devoting endless hours over the years to its acquisition. During their high school years, my sons Jimmy and Danny and my daughter Sara studied German while I was able to tutor them. Daughter Rachel enrolled in Spanish and again, I was there for her when needed. During my daughter Anna's high school years, she dedicated herself to French. I actually began learning French myself so I could actively tutor her.
I've been active in ARES with our primary served agency being the Douglas County Sheriff's Office. I served as the Training Officer and formed our VE Team. I've taught numerous licensing classes, resulting in over 300 new hams joining the ranks. Classes also included CW. One of my most satisfying achievements was mentoring a young man who had suffered a traumatic brain injury as a child. Joe Peterson, after months of tutoring and dedicated study, received his Technician License. He's now active on local 2 meter repeaters as WB7JOE.
In addition to German, Spanish, Swedish, Russian and French, I've invested countless hours studying Dutch. Bonnie is half Dutch and learned my first words while her Dutch grandmother (oma) was still living. A lot of retired life is spent reading books, listening to news and watching television in the languages I speak. I have been considering Arabic as my next project. Bonnie and I are planning a move which will likely take us to Wyoming or the central mountains of Colorado, with room for the 4 element quad.
I'm currently active on CW only, but will likely spend time on 10 meter SSB when the band gets hot, in order to put in practice what I know and have acquired by way of acquired languages. I also enjoy writing. You may have read articles of mine on DxCoffee. I've never been a contester, but that's perhaps in my future with a little coaxing, encouragement and and elmering from my CWops friends.
This biography is what appeared in Solid Copy when the member joined CWops.