CWops# 3166, from Cochrane , AB , Canada.
---->
View on Google maps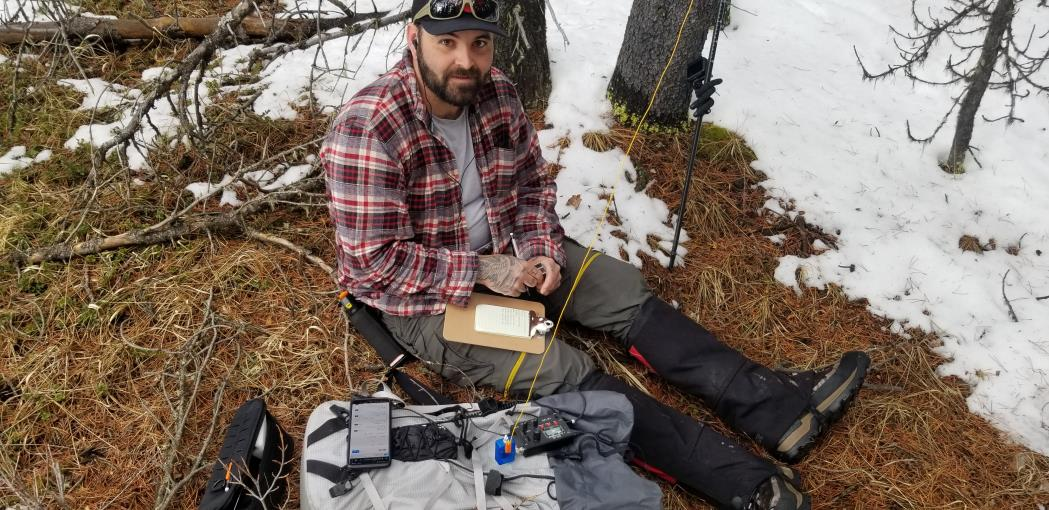 First off, I have to thank the OP who nominated me NM5M Eric, and my sponsors KR7RK Keith, W0GAS Greg, and N0TA John. It was a pleasure working you all and I hope to work you many times in the future. And I would also like to thank Charlie NJ7V for his YouTube channel and everything he brings to the CW world; he, without a doubt, has helped more new hams go down the road of CW then any other and his willingness to answer questions and be a helping hand in my journey was instrumental. Thanks, Red.
I first got into ham radio at the start of Covid when everything was locked down and I started watching YouTube videos, one thing led to another, and I was studying for my license and within a couple of weeks I reached out to a local examiner and scheduled my test. I was officially licensed on November 20, 2020 as VE6JTW and then I started procuring equipment.
After a brief period of operating from my QTH, I found myself getting involved with Summits on the Air. Activating summits was a instant addiction. Thanks to Malen VE6VID, I found very quickly that the lighter your gear is the easier the hikes are so in May 2021 I started to teach myself CW using various programs such as G4FON, Morse.World and in Oct 2021 I did my Very first SOTA CW Activation. That was an experience that solidified my new love for CW and my move to QRP CW. I went CW only at home and portable and practiced more then I like to admit which has brought me to now reaching this goal in my ham radio journey. It is monumental and I'm ecstatic to become a member of this fine group of Ops. I hope to work many of you during CWTs and the CW Open.
I do have a YouTube channel myself called CDN Rockies Radio Adventurer , feel free to check that out the scenery is great and the host… well he is ok, Hi Hi.
Outside of Ham radio I'm a oil and gas Pipeline construction lead hand for Coating and also a painter on the pipeline. My job leads me all over northern Alberta and into northern British Columbia for long periods away from home so I don't activate or play radio lots during those times but I do practice a lot. I'm also a commercial driver.
Finally, my beautiful spouse Sheena deserves a huge thank you, she is very supportive (even though she thinks its nerdy) of my hobby and to put up with my antenna taking up 90% of the back yard. I couldn't ask for a more loving and supportive person in my life.
I will leave this here, thank you for accepting me into this group and I look forward to everything CW and CWops will bring in the future.
This biography is what appeared in Solid Copy when the member joined CWops.