CWops# 3218, from Fairfield , OH , USA.
---->
View on Google maps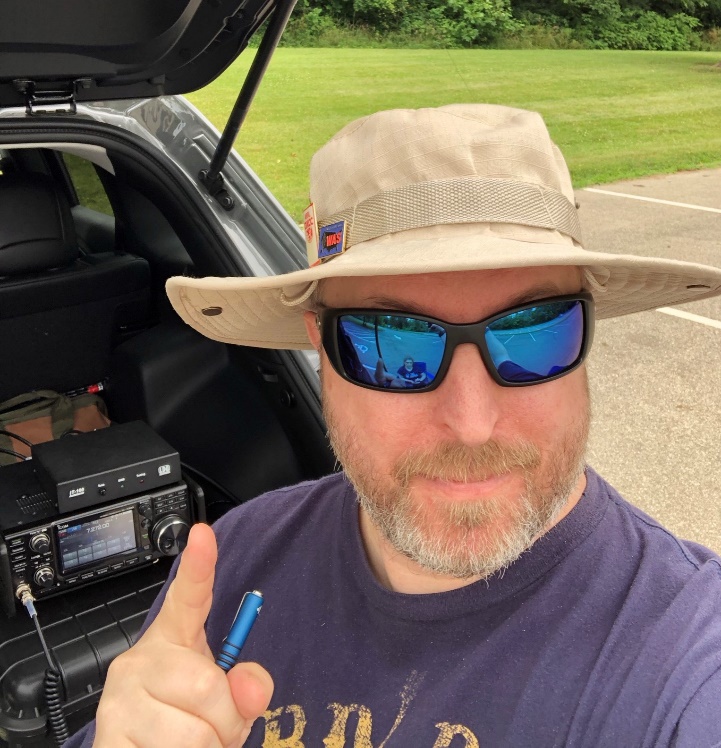 First, I have to thank Stan (AH6KO) for his nomination and mentoring through the process of joining CWops. And Mike (KT5C), George (NE5A), and Doug (KR2Q) for their sponsorship. Thank you, gentlemen, very much.
I grew up in Kentucky but currently live in the suburbs just north of Cincinnati, Ohio. I had two separate careers, one in law enforcement and one in academia. After some great adventures in both, I am happy to say that I am now the full-time handyman and chief BBQ chef at home with my beautiful wife, Kathy, and a cat who sleeps a solid 20 hours each day.
I was first licensed as a Technician in 2015 when I was at the University of Kentucky and taught myself enough code to be able to ID repeaters when they would send their call at the top of the hour. When the pandemic began, I decided to upgrade to Extra and to become proficient at CW so that I could chase some of those rare DX that always seemed to be just out of reach. I'm fortunate to have some wonderful Elmers in local clubs (W8GEX, W8KJ, and KC8RP) and I have them mostly to thank for being completely and hopelessly hooked on CW as well as DXing.
Outside of radio, I love to BBQ and very few people leave our house hungry. I've also played guitar most of my life and I have recently taken up painting. My wife and I both enjoy traveling so Parks on the Air has been a logical addition to all of our adventures. I always check the POTA map whenever we plan a trip.
Thank you all for the warm welcomes as well as the QSOs. I only hope that I can be as good a steward of the hobby as so many have been to me along the way.
This biography is what appeared in Solid Copy when the member joined CWops.