CWops# 3289, from Castlefork , West Yorkshire , U.K.
---->
View on Google maps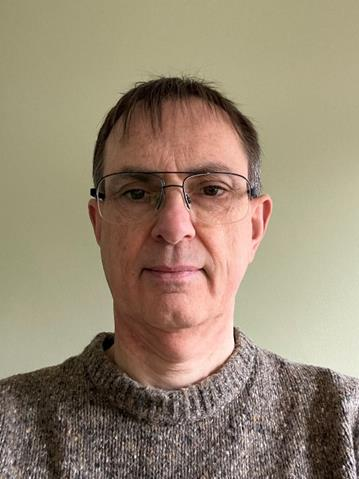 The first time I encountered amateur radio was around the age of 9 during a 5 minute local TV news slot. The radio amateur was demonstrating his station and I remember thinking 'I wouldn't mind doing that.' I then promptly thought no more about it. Aged 11 I started secondary school and soon joined the school electronics club. There I etched my first PCB and built a variety of circuits but it was the crystal set I built at home that fascinated me the most.
Things ticked along slowly but in February 1980 the magazine Everyday Electronics published 'Simple S.W. Receiver' by RA Penfold. A few weeks later I turned 15 and with some money saved up from my birthday I rode my bicycle to the local electronics store, Dorset Radio, where I purchased all the components I required to build my first two-transistor TRF set. To say it wasn't pretty would be an understatement but it worked and with 14ft of wire hidden behind the bedroom picture rail, a Denco green coil covering 1.67 to 5.3Mhz and some very tatty headphones I began to tune the airwaves for signs of life.
I soon discovered a couple of local nets on Top Band AM on a Sunday morning and I started to make a point of listening in. One morning one of the amateurs happened to mention he had a callsign badge in the back of his car. Having no idea where he lived, I spent two weeks cycling around the neighbourhood looking in the back window of every car I could find. After two weeks I found a car displaying the callsign G3YWG and after placing the property under survellience I eventually found him cleaning his car one Sunday afternoon. I decided to approach him and asked if he was a radio amateur. This didn't elicit much of a response so I tried again, 'I've been listening to you on Top Band.' At hearing this he smiled, put down the sponge and said 'follow me'. Tony's shack was located in a large garden shed at the bottom of his garden, from there he gave me a rundown of the homebrew equipment he had built and was using on Top Band. Over the course of the next few weeks I visited several other local amateurs and attended my first radio club meeting. I was hooked.
A year later I was leaving school and applying for jobs. With the knowledge I had gained from the school electronics club and from starting to study for the Radio Amateurs Exam (RAE) I managed to secure a four year apprenticeship with the MoD. After passing the RAE I was taught CW by an ex-RAF instructor, George Gunnel G3AVV (G4DLE) who had taught Morse code at Number 1 Signal School RAF Cranwell from 1939 – 1942. On passing my M orse test at Portishead Radio Station (GKA) I became G4RQI in December 1982 and I have used CW ever since
This biography is what appeared in Solid Copy when the member joined CWops.