CWops# 3431, from Northampton , Northamptonshire , UK.
---->
View on Google maps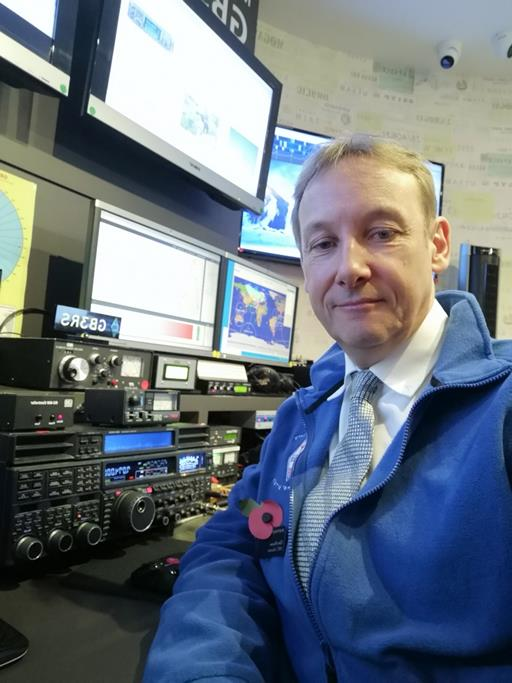 A massive thank you to AC6AC (Buzz, my dedicated and fun Advisor), my sponsors; W0BM (Pat), K1DJ (Rich) and EI7LC (Eamon), my co-advisors (Mike, Nathan, Heather, Marv) and all my classmates from the CWA Advanced class (Sept/Oct'23 semester).
Twelve months ago, I'd never picked up either a key or a paddle and was spending my (radio) life chasing DX on SSB/FT8.
To gain full licence privileges (and access to the HF bands), my late father (G3NYR) and most of those licensed on/before early 1992, all sat a GPO (General Post Office) Morse test (12wpm). That was something I avoided (for one reason or another). Eventually inheriting HF privileges with the removal of the Morse requirement, I felt somewhat guilty. Even more so, considering I volunteer at the Bletchley Park (of Enigma Code Breaking fame) National Radio Centre (NRC). The NRC is a showcase on Amateur Radio, and in particular, describes the role of the Voluntary Interceptors (the likes of you & me in their time) during WWII. Doing all of this without any CW skills didn't rest easy with me.
I needed a new challenge, so I decided something had to be done.
Self-taught (using the G4FON trainer) up to 15 wpm, I threw myself into CWA, first the Intermediate class, then the Advanced curriculum. And here I am now, more-or-less CW only when on air.
I am originally from Yorkshire ('eh up lad'), but for the last 33 years living in Northamptonshire, East Midlands (100 km north of London).
Licensed in 1986 as a UK Class B Operator, I have held a full OFCOM licence since 3rd March 1992. As a graduate electronic engineer, I have spent my working life in the mobile and satellite telecommunications industry. Initially on Inmarsat signalling systems, but for the last 20 years, with mobile carrier service providers across the UK and Europe – focused on mobile radio, core network and signalling. I have travelled extensively with work and managed to spend many years working in Norway as LA/G7BED in the early 1990s.
Mostly using an ICOM 7610 with a fan dipole at 40′ (12m) and an ICOM 7300 into a multi-band EFHW antenna – I try to make all my own antennas. If I'm feeling particularly nostalgic, a YAESU FT920, my late Father's radio. I very much enjoy portable QRP operation, for which I use either my trusty YEASU FT818, or my recently acquired QRP Labs QCX Mini.
With four children, life is busy. However, in my spare time, I enjoy many hobbies and pastimes – hill walking, music (piano and clarinet), motorbikes and volunteering at the National Radio Centre at Bletchley Park (GB3RS). I hold a Commercial Pilot's Licence and a UK CAA Instructor & Aerobatic Rating and, in the past, have taught flying at Sywell Aerodrome. Sadly, my flying now takes a back seat due to family and other commitments.
CWOps has been instrumental to my journey, with nothing but support, inspiration, and encouragement at every step of the way. Thank you for the warm welcome, and I look forward to working you on air soon.
This biography is what appeared in Solid Copy when the member joined CWops.