CWops# 1929, from Wantagh , NY , USA.
---->
View on Google maps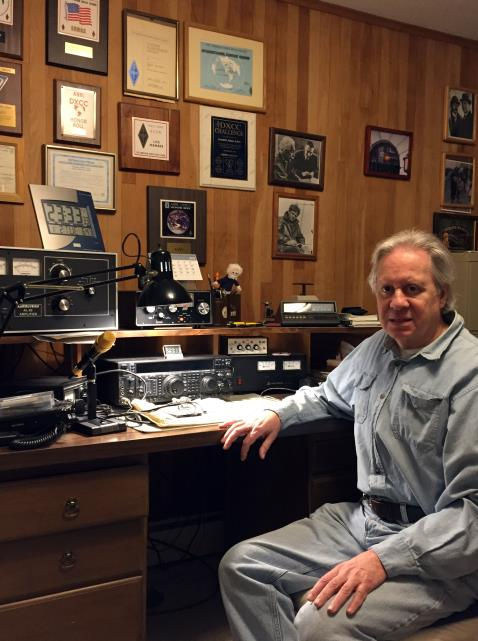 I was first licensed in 1962 at age 13. My Dad was not a ham at the time, but had an interest in it. When he grew up in the 20's and 30's there was a ham on his street and he was fascinated by ham radio after seeing the station. All home brew of course. My dad bought me a Lafayette SWL receiver when I was 11 and I was hooked. I loved listening to hams and SWL broadcasts.
Got my novice in 1962 and passed the general 3 months later at the FCC office in NYC. All my licenses were obtained at the FCC NYC office long before VE.
I graduated the New York University school of Engineering with a dual degree in Physical Oceanography and Meteorology. I have a lot of fond memories of operating W2DSC from way up on the hill in University Heights. Please see the NYU club site at http://www.qsl.net/k2ul/nyuarc/
I later earned an MBA from the Stern School. I was not in love with business, so I headed into teaching to be closer to science. I am a retired science teacher.
I travel as often as I can and like photography and surf and fly fishing.
It is an honor to be a member of CWOPS.
This biography is what appeared in Solid Copy when the member joined CWops.