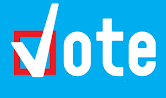 Fellow CWops member:
November is election season at CWops.  For the first time in several years we have a contested election.   The nominating committee is pleased to present the following slate:
Vice President :             Peter Butler, W1UU   (incumbent)
Director (Choose 1):      Stew Rolfe, GW0ETF  (incumbent)  –   Riki Kline, K7NJ
You can vote on the link below until November 30
https://cwops.org/officer-elections/
Thanks for participating in the governance of our club.
73
Don
N1DG #2  Chair of the nominating committee