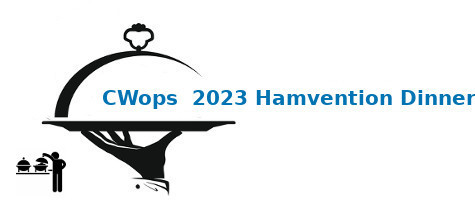 OFFICIAL ANNOUNCEMENT OF THE CWOPS ANNUAL DINNER ON MAY 18 AT THE DAYTON HAMVENTION 2023
For many years our annual Hamvention CWops dinner was held at the familiar Spaghetti House in Dayton, but we have now changed the venue.  It will be held instead at the conveniently located Rona Banquet Hall, 1043 Rona Parkway Drive, Fairborn, OH 45324.  The new location is only a few minutes from the Hope Hotel and Conference Center.  By this change we will have more indoor space, easier parking and our own food caterer.  During dinner, we will have our usual interesting presentations and updates, with lots of opportunities for chatting and shaking hands with folks you have only met on the air.  It is the CWops social event of the year!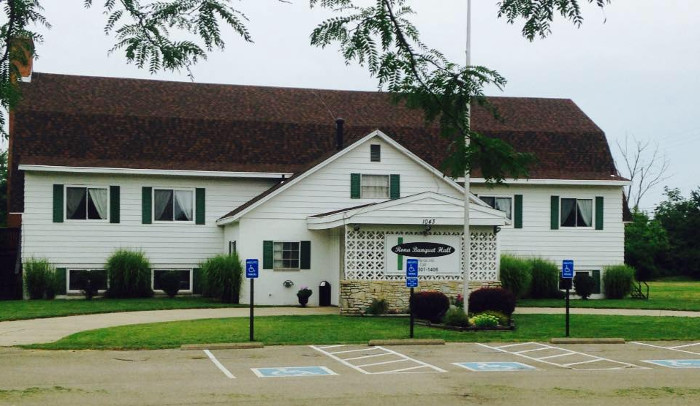 Note that the Rona Banquet Hall will be ours from 10 a.m. until 11 p.m. on May 18, meaning we will have an opportunity to hold meetings, discussions and even just hang-out before the dinner.  Our buffet dinner will commence at about 7 p.m.  (No alcoholic beverages will be available.)  W1UU will orchestrate the pre-dinner meetings and discussions.  Anyone with ideas on topics should contact Peter, W1UU.
The cost of the dinner is $36/person, inclusive of the buffet meal, facility rental and soft drinks, well below the meal charge at the Hope Hotel. You may make your reservation now by using the payment button below. W1VE, Gerry, will manage the list of attendees and track payments.
It is not too early to reserve your seat at this great event!
Peter Butler, W1UU
Jim Talens, N3JT
CWops 2023 Hamvention Dinner  Payment Button


Click here to see  real-time status of anyone who has paid for the dinner and will be attending the event. Note : If you paid, but are not on the list, you are still all set.